I'm not sure when I first met Danni...but she is one of the most down-to-earth folks in Blogland, and I consider her my own personal moral compass. She also has graciously invited me to guest post, and her guest post (an awesome bell with a backstory set at my precious Downton Abbey) is my second most popular post!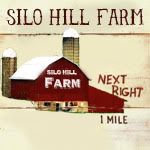 1. You work in a liquor store--what are some of your recommendations?
Thanks for starting out with my main area of expertise! I'm mostly a gin and tonic with lime girl, but since it's summer right now, I'm expanding my horizons with UV Salty Watermelon Vodka and once in a while Caravella Limoncello, yummy and imported from Italy.....get ya some! In the fall I like Yukon Jack and Apple Cider. In the winter, Black Velvet Toasted Caramel. Oh, and I just discovered a basil vodka that is quite tasty and I'm going to try making a pasta sauce with it. I could go on and on, but then people might think I have a problem and I'll start getting concerned emails.
2. You also have a lot of land--is it landscaped or just au naturel?


Right now it's mostly just hay fields, but my creek area looks like a park.
3. McDonald's or Taco Bell?


Yikes! Neither, but when I just have to have french fries, I'll go to Steak and Shake.
4. How do you like painting furniture?
Having just painted my first two pieces last week, I have to say it's a lot of fun, especially if you have a great teacher like I did when Karen of Somewhat Quirky Design came to the farm. It's almost instant gratification and I'm all about that!
5. Where is your number one vacation spot?


The mountains in Montana. I miss them every day. I loved Acapulco too, but I hear it's rather dangerous these days.
6. Pumpkin or apricot?


Ha! Ha! Since I'm a sometimes pumpkin farmer, I'm going with pumpkin!
8. Gas or electric?


Well, I'm a farm girl now, so I heat strictly with wood in the winter, but my kitchen stove is electric.
9. If you found $100 in the dryer after you finished the laundry, what would you spend it on (besides liquor)?


A kick-a$$ Italian dinner...or some more furniture paint...or some rockin farm boots.
10. Are there any fellow bloggers you want to give a shout-out to?
At the risk of sounding very Miss America-ish....I really do love all of the inspiration I get from the great big bloggy world, but....I would like to give a shout out to the girls at the Inspiration Cafe,(Natalie, Mel, Mary and Heather) they each have their own awesome blogs and their talents seem limitless to me. They've been my friends since almost the beginning of blogging and I love them. All of my readers have wonderful blogs...except for Cheryl in Wisconsin (you know who you are) and I wish she'd start one! I'm also very fond of some old French Hens...but that's another story.
I'd like to thank craft maven Danni for stopping by and putting up with my silliness! If you'd like to be featured in a Women Who Blog post, please let me know! I am currently soliciting victims interviewees!